Make your mom feel special on her birthday with these unique happy birthday mom wishes. Moms do take care of whole family, they cook us food and help us develop good habits. She loves her child and her love is unconditional. Nobody can love you more than your mom.
Celebrate the day with full energy and love. Because it's your mom's own Happy Mother's day. Checkout these beautiful wishes for mother and show your love for her by putting them on your whatsapp status, Facebook or maybe you could also decorate her a card. Also, don't forget to gift your mom her favorite dress or buy her her favorite sweets!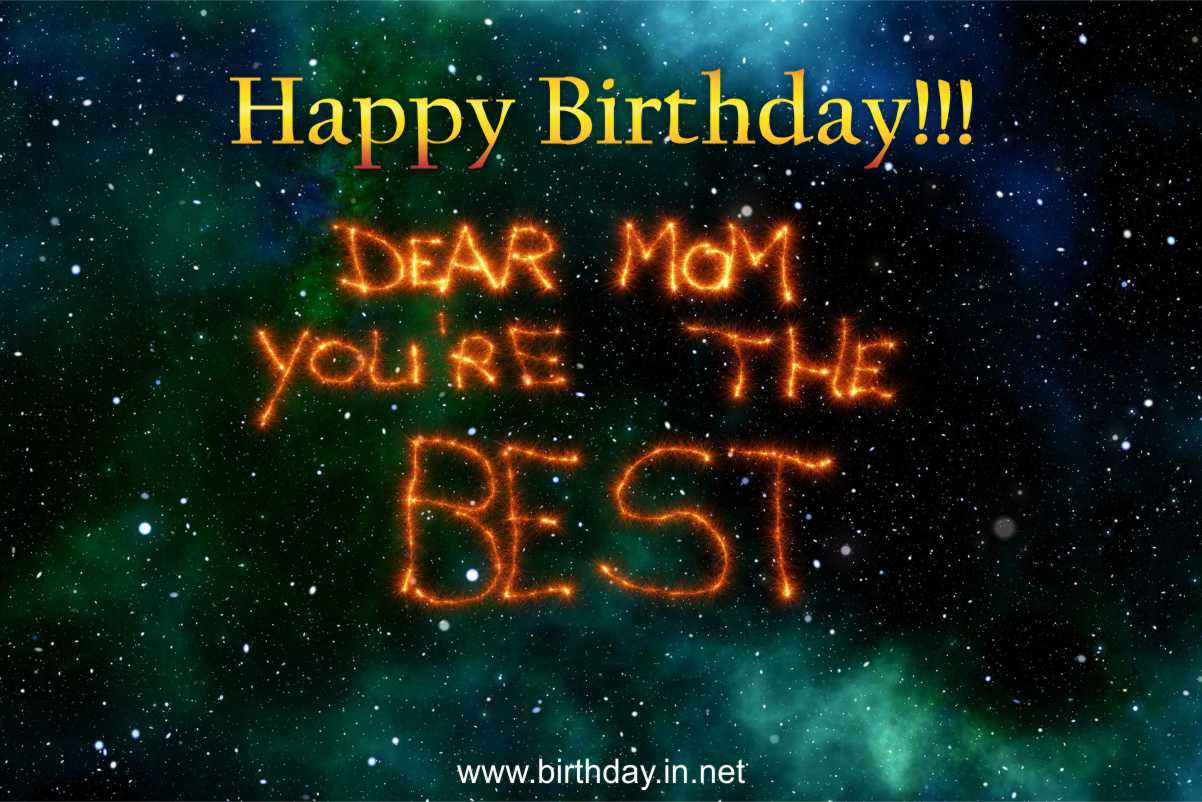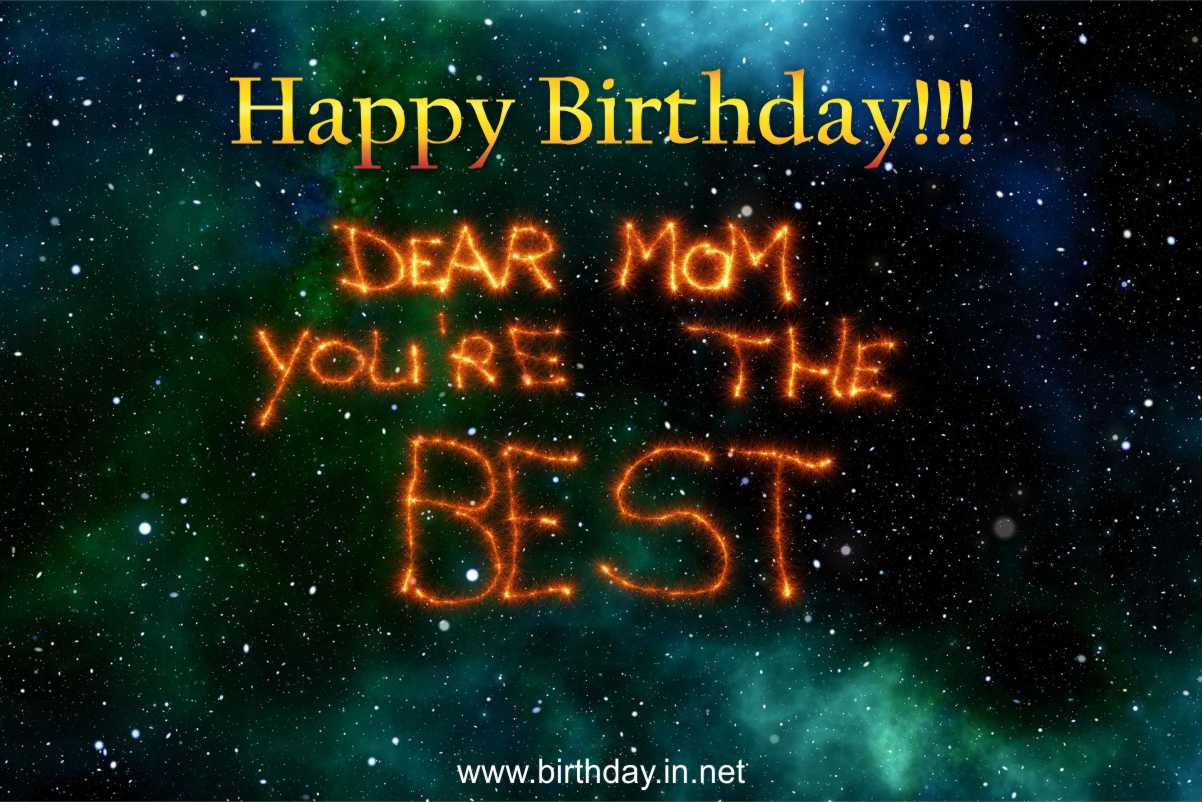 Happy Birthday Mom
They say every father is a hero. But, I say my mom is my superhero, my role model and my bestest friend! Happy Birthday Mom!
You're the mom everyone wishes they had!
Let's celebrate the day which is reason of my every smile and my success. It's the day when my mother was born. Happy Birthday Mom!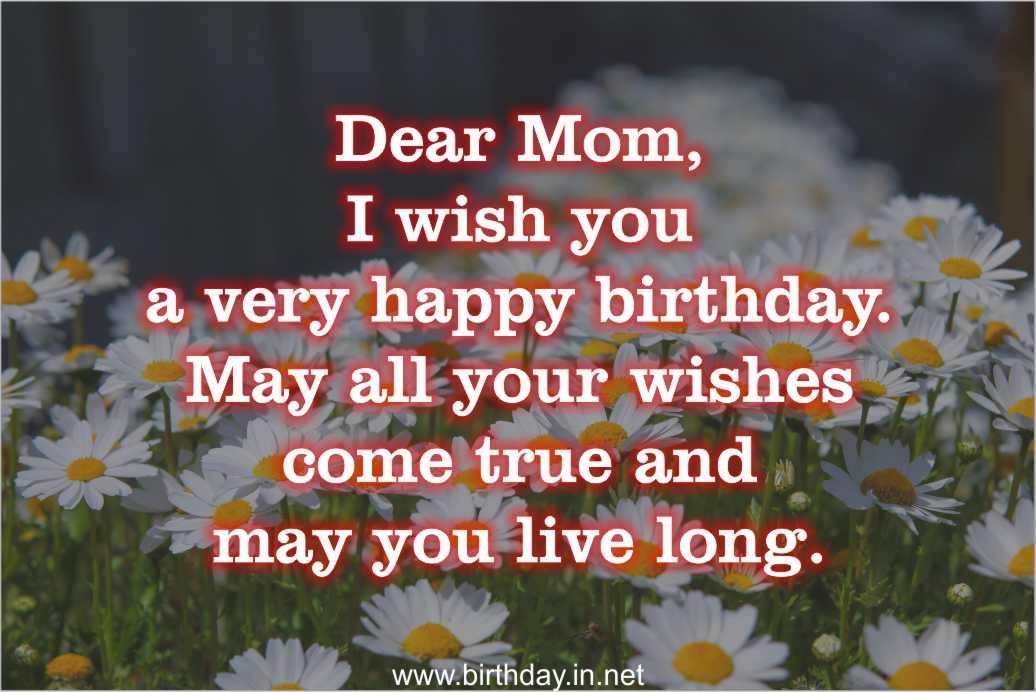 Dear Mom, I wish you a very happy birthday. May all your wishes come true and may you live long.
Happy Birthday Mamma! You're the best person I've ever met, you're the beauty that I adore. I love you so much. Stay healthy and blessed.
There is nothing more important to me than smile on your face. Wish you a very happy birthday mom. You're the most fantastic woman I have ever seen.
You remained hungry, to feed me.
You stayed awake, to assure my sleep.
You cried, whenever I got hurt.
You showered your love, no matter how roughly I behaved.
All your love and sacrifices are the reasons of my success and happiness.
Wishing a very happy birthday to world's best Mom!
Many happy returns of the day to world's most beautiful woman and most caring person. Wish you a very happy birthday Mom!
They say Wow is just a reflection of Mom. Yeah! It's true because everything my mom does is just wow! Love you mom! Wish you a very very happy birthday.
God can't be there to take care of all his children. That's why he created moms! Love you mamma. Wish you a very happy birthday.
I wish my mom could live for a thousands of years. So, the world and upcoming moms can get to learn from you. You're an example of a great mother for everyone. Happy Birthday Mom!
Birthday Message for Mother
Dear Mom, you're my first love, my best friend and my true companion. I will always adore you. Love you mother. Your daughter wishes you a very very happy birthday. Enjoy the day watching your favorite TV show! 😛 I will do the kitchen work.
I'm not like other brilliant kids or so good with everything I do. Still, you make my every morning special by waking me up with that awesome and freshening cup of tea. You might not feel the same but you're so lucky for me. Love you mom. Happy Birthday!
God can't help everyone with everything, he can't stand by everyone's side. That's why he made mother. Thank you mom for everything, you're the best mother of the world. Happy Birthday!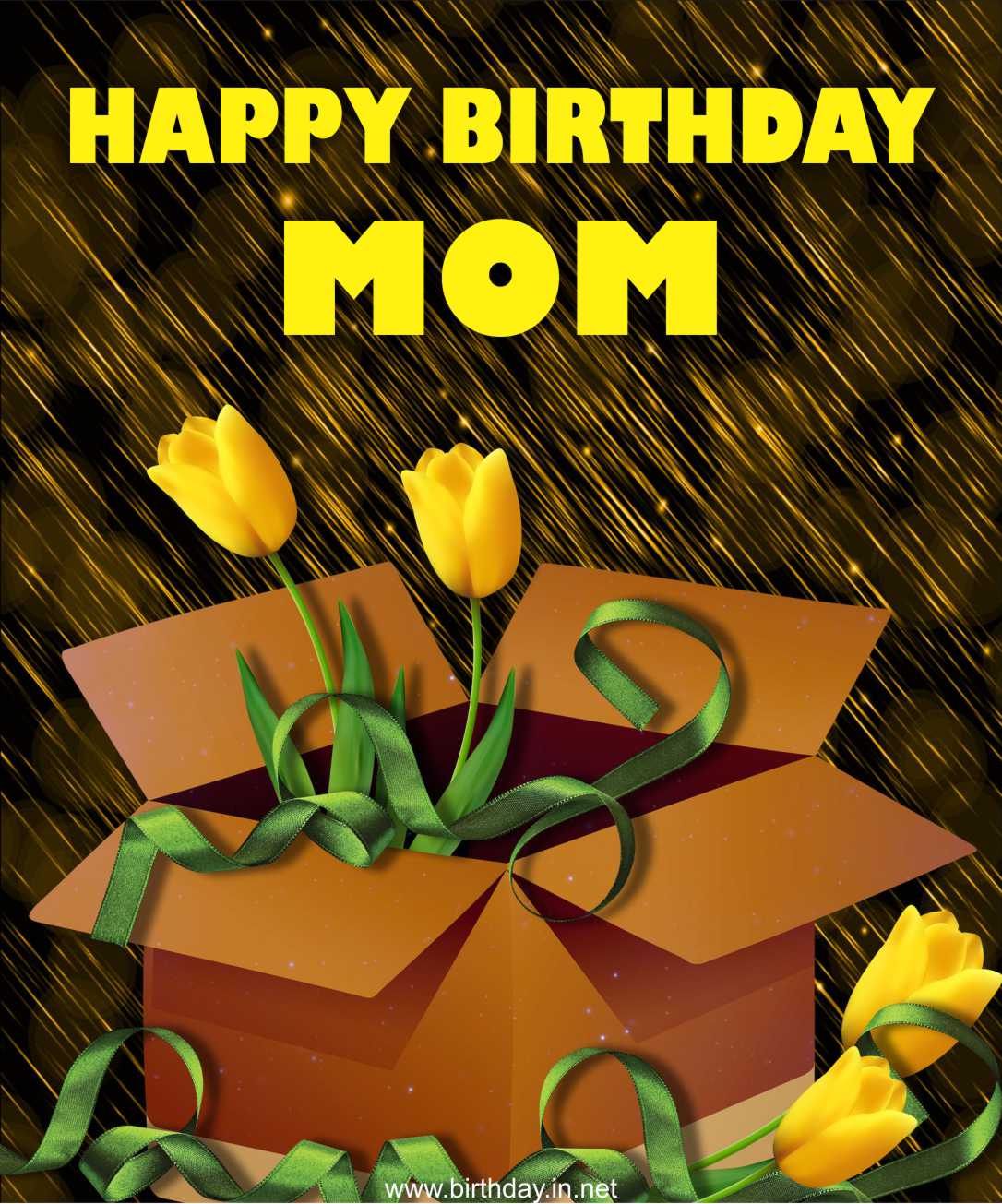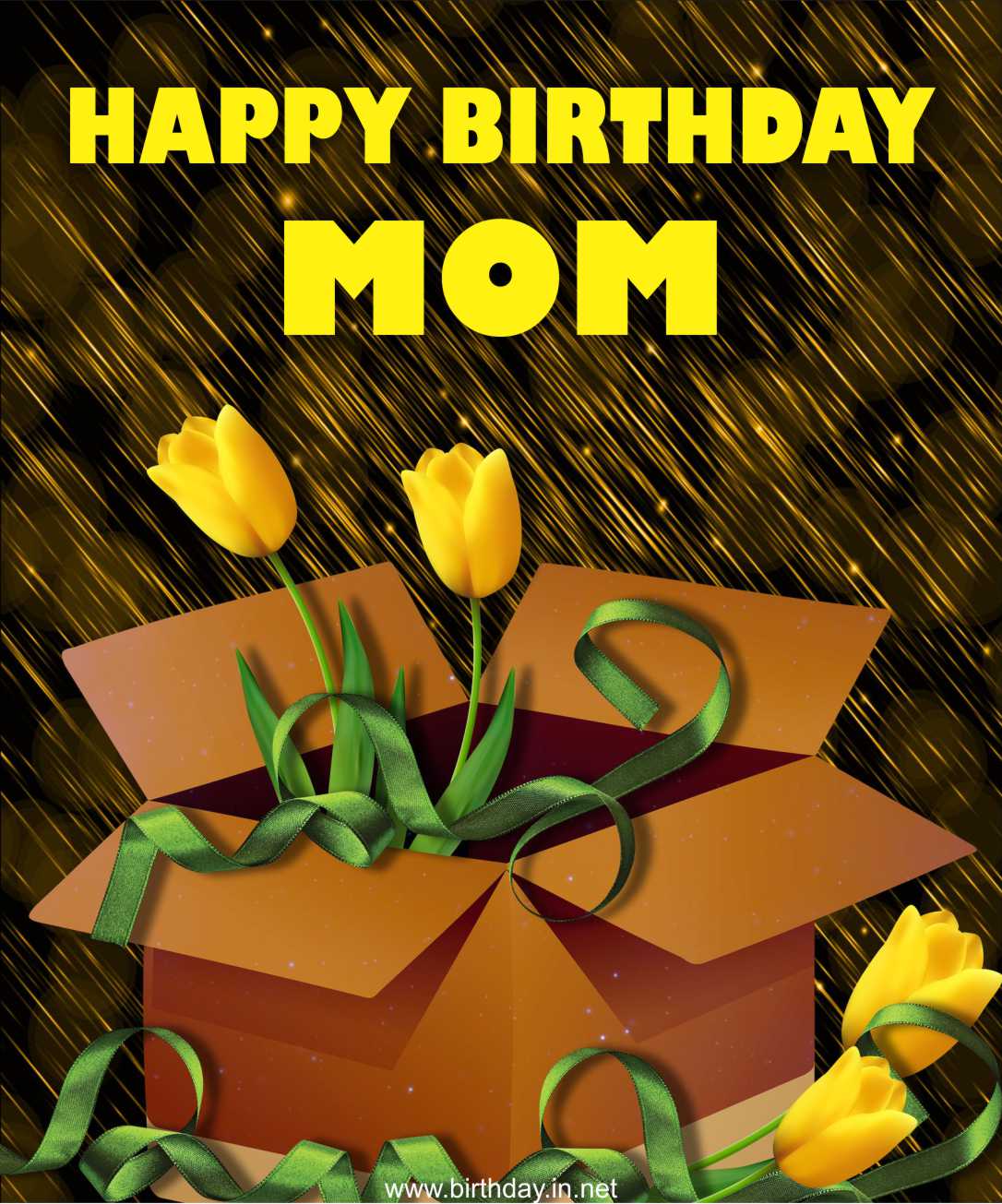 Dear mum, you're more than a mother to me. You're like my best friend. I love sharing everything with you. You're the only one who understands me better and helps me get rid of each trouble. Happy Birthday Mummy. Lots of love from your daughter.
Your smile is medicine to each of my problems. You gave me strength, you made me better, with you world is an awesome place. Happy Birthday Mom! Live Long…
Not everyone is born a gentleman but a good mother can make a man gentleman. Thanks for all the lessons you taught me and the love you showered on me. I love you mom! Wish you a Happy Birthday.
My mother is world's best mother. Wish you a very happy birthday mom! Many returns of the day. May all your wishes come true.
You may also like : Coolest Happy Birthday Wishes for Friends
Happy Birthday Mother
Not just on her birthday but till the last day of your life, you should make her happy. She won't be asking for a birthday gift but if you bring her something that she is looking for or she needs. Than, it would be perfect! Checkout more these happy birthday mother wishes.
Every year on your birthday, I pray to God. I ask God to fulfill all your dreams and I get to see better opportunities for me, my many desires come true. Why mom? Why you always care about me so much? You're the only one who helped me achieve all my goals. Love you mum! Happy Birthday!
I'm not sure if a human gets more than one lives. But, I'm damn sure I won't be able to find a mother better than you no matter how many lives I get to live. Happy Birthday Mum! I want you in every life of mine.
Not everyone is perfect but my mother is! She makes delicious food, she works better than her co-workers, she takes care of our whole family. She is my superhero! Wishing a very Happy Birthday to my super mom.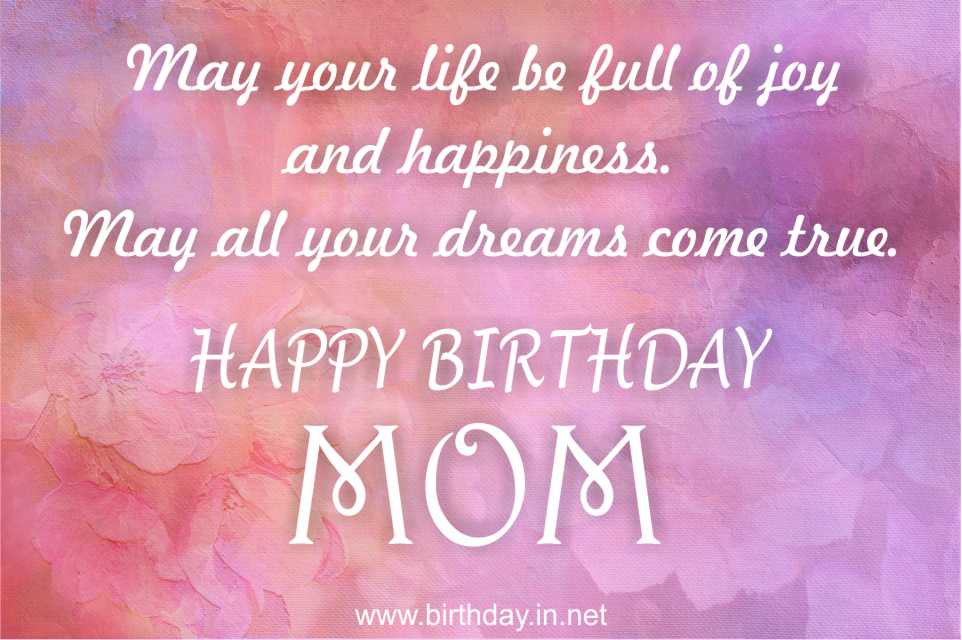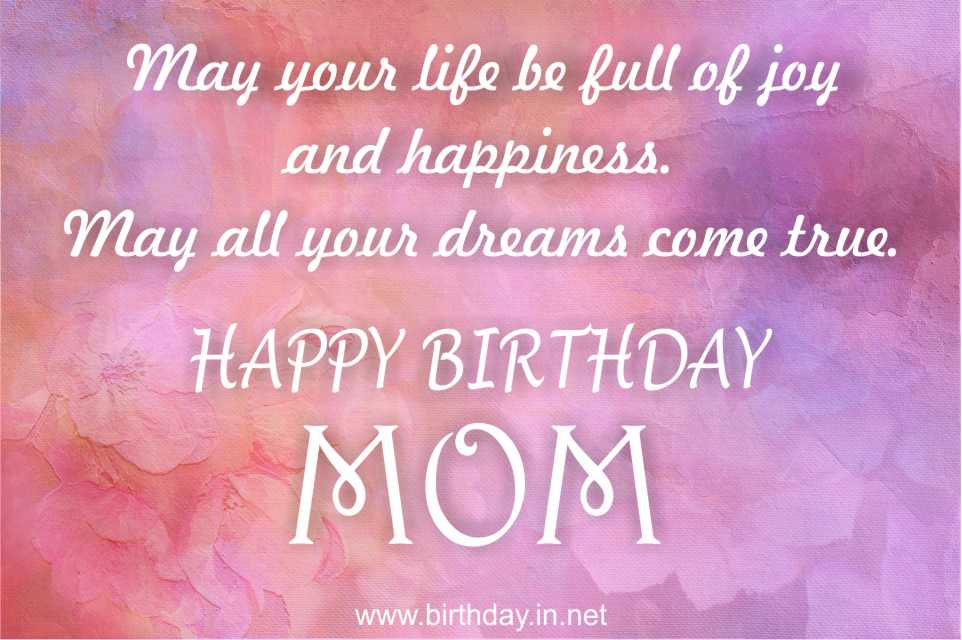 Dear mother, may your life be full of joy and happiness. May all your dreams come true. Happy Birthday!
To be honest, I searched so many of websites, checked greeting shops. But, I was unable to find the best birthday wish for you. You know, even 26 alphabets and all these poems are not enough to praise your beauty, your hard work and your caring nature. You're world's best Momma. Happy Birthday!
Happy Birthday Mom Quotes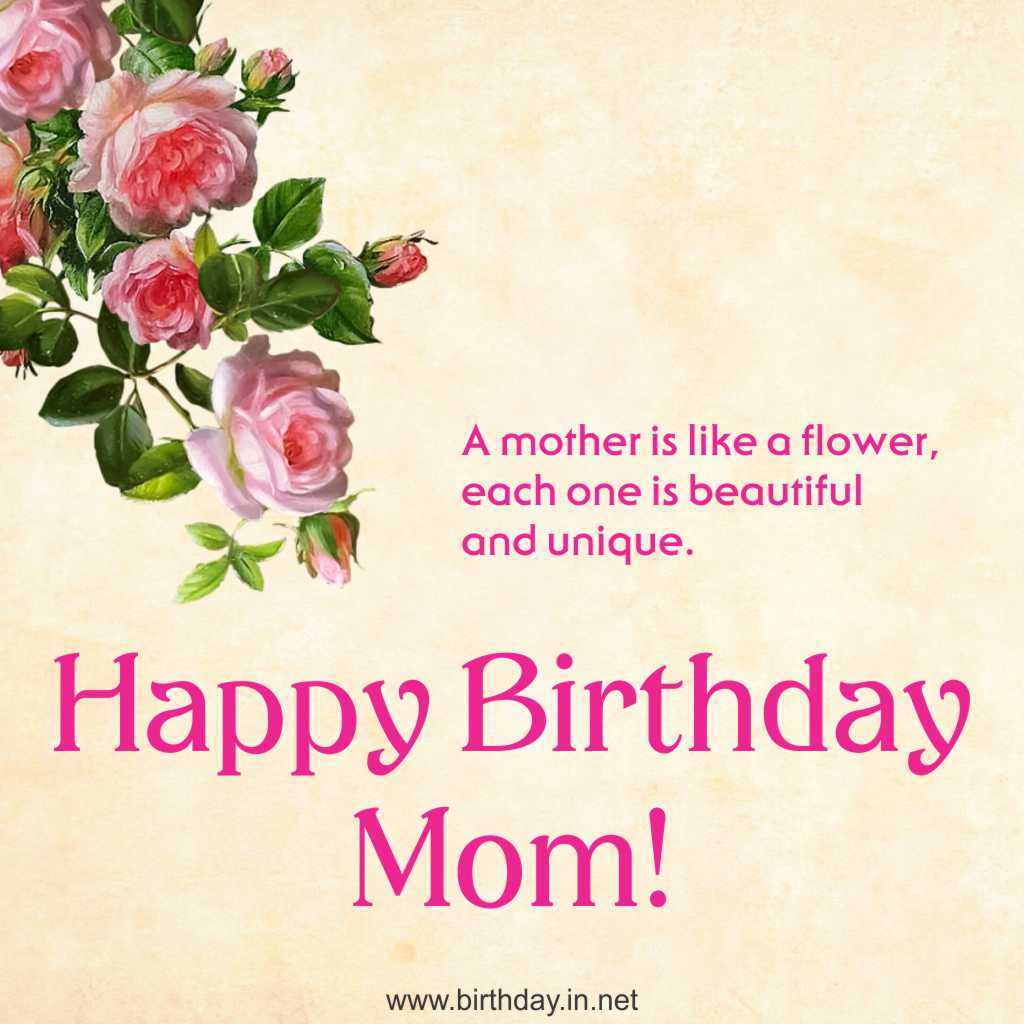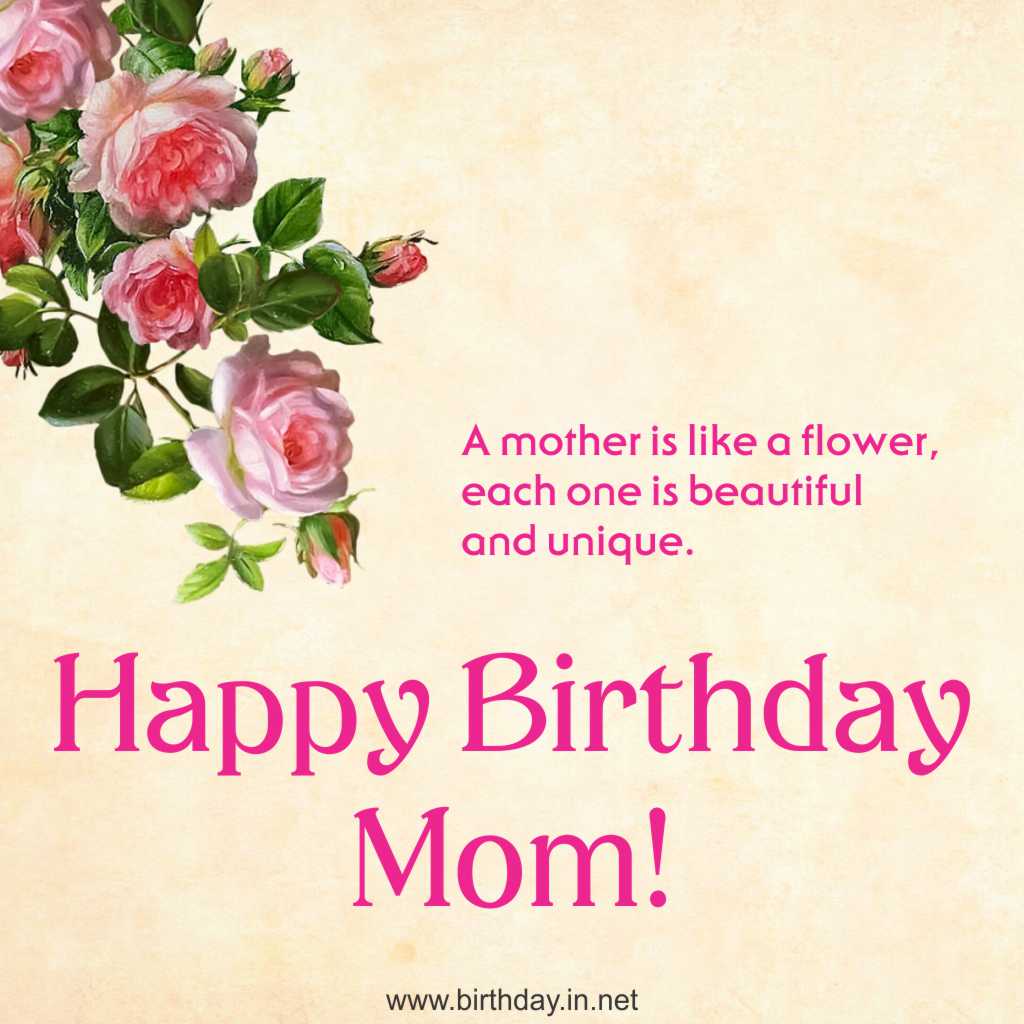 A mother is like a flower, each one is beautiful and unique. Happy Birthday Mom!
Home is where mom is.
It's not easy being a mother. If it were easy, fathers would do it.
Out of all the moms in the world, I'm glad you're mine.
When you look at your mother. You're looking at the purest love you'll ever know.
Mother hold their children's hands for a while, but their heart forever.
A mother is she who can take the place of all others but whose place no one can take.
Of all the gifts life has to offer, a loving mother is the greatest of all of them.
Behind every good kid is a great mom.
All that I'm or hope to be, I owe to my angel mother. – Abraham Lincoln
First my mother, forever my friend.
Life doesn't come with a manual, it comes with a mother.
Good moms have sticky floors, messy kitchens, laundry piles and happy kids.
No matter what's my age.. I will always need you mom!
Moms! Not all superheroes wear capes!