Most of the people try unique ways to wish their love a Happy Birthday. Some create unique cards, some use hot air balloons and other new methods. But, what this guy has done is something out of the world! We've never seen a birthday wish like this.
On Tuesday, someone hacked the official website of Jamia Millia Islamia university of Delhi. Just to wish a girl named Pooja happy birthday.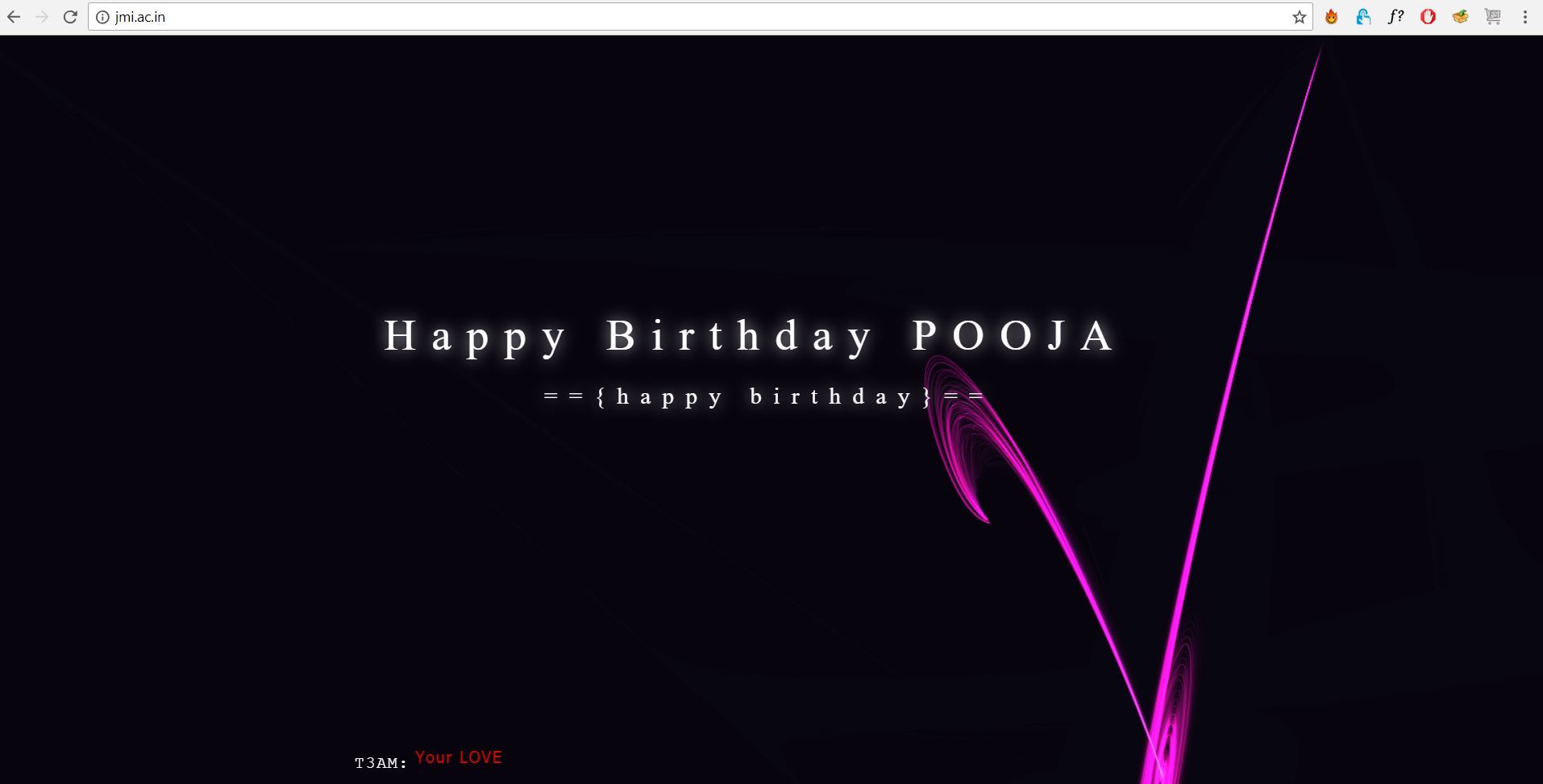 The heading on a black background reads Happy Birthday POOJA and another subheading reads happy birthday. At the bottom, you can see their is a text that ready "Team : Your Love".
Who says true love doesn't exist? Nobody has guts or mind to hack a website just to wish their crush or love a happy birthday. Hell yeah! There are hundred thousands of Poojas in India. But, the one reading this message, "DON'T LET HIM GO".
Twitterraties are totally impressed with this hacking game! See how people from twitter reacted on this matter.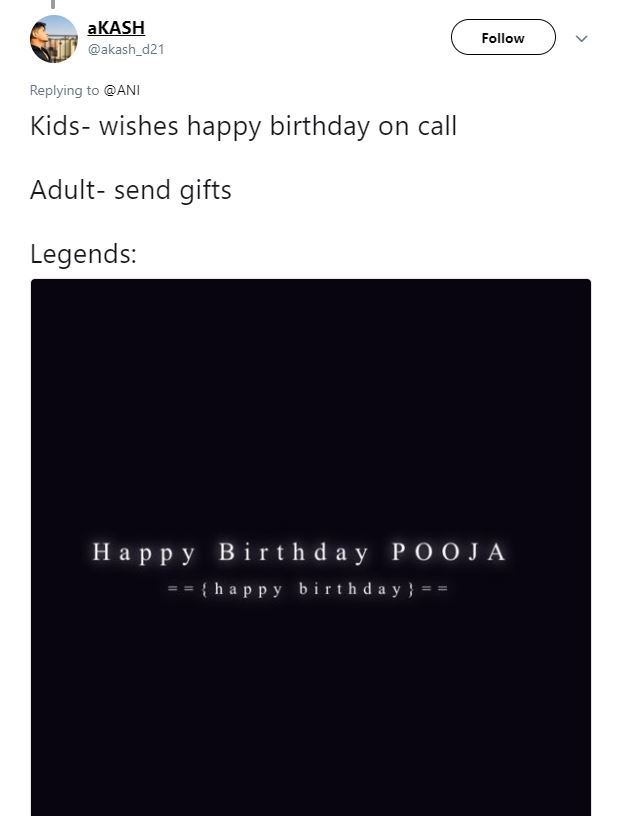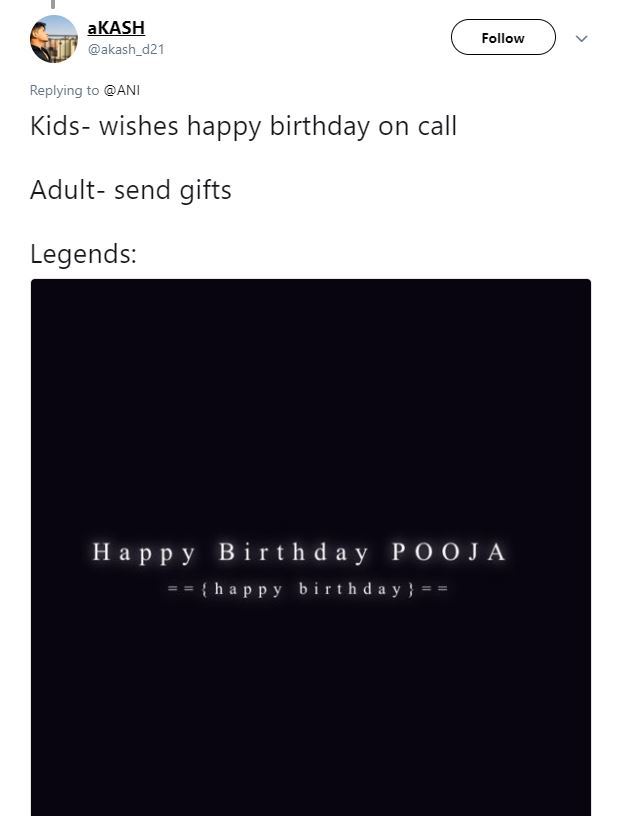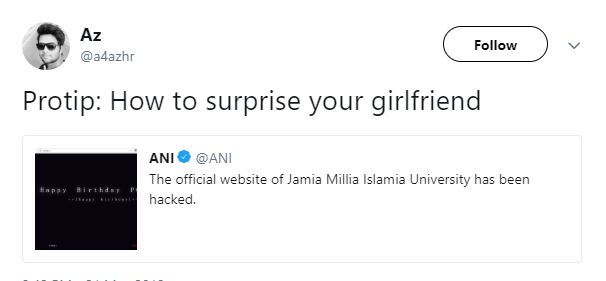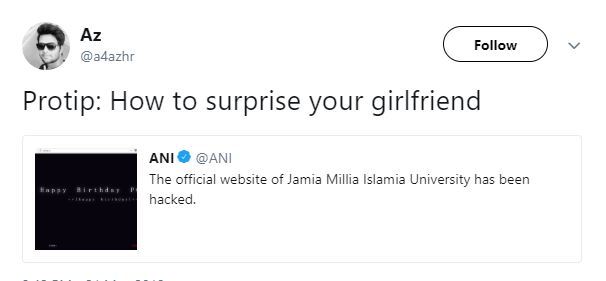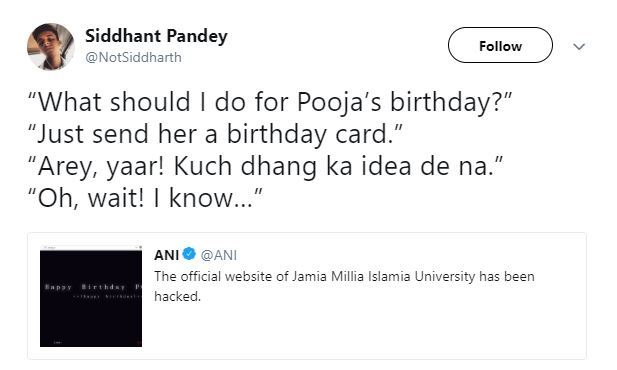 More memes are on the way! 😀 Well, none of the hacking groups have claimed this hack! Stay tuned to us for more latest birthday wishes.