Friends are life, they're the one with whom we share all our little secrets and the best moments of life are spent with friends only. Here we bring the most coolest, sweetest birthday wishes for friends. These wishes will surely touch heart of your special friend and trust me you will make his/her day by writing these beautiful wishes on their stories, timeline on social networks like facebook, twitter, whatsapqp etc. So, why waste time? Let's start happy birthday wishes for friends.
Coolest Birthday Wishes for Special Friends
My friend, you possess nobility and concern for others. I am honored to wish you a Happy Birthday!
You are a splendid friend! The date of your birth brings exuberance to everyone who knows you!
Your reliable presence has brought stability to my life. Happy Birthday to my rock, my best friend!
The day you entered the world was the birth of a trailblazer! Happy Birthday to a friend who is always original and never follows the crowd.
The depth of our friendship is rare. On your special day, know that you are cherished!
The anniversary of your birth is the perfect time to tell you what a good friend you are! Happy Birthday to the person who encourages my dreams. May all of yours come true!
Cheers to a friend who makes me laugh until my stomach hurts, and reminds me to always find humor in life!






Your honesty reminds me of who I am. Wishing a genuine person and friend a Happy Birthday.
May the music at your birthday party be lively, your cake taste delicious, and everything that you wish for comes to pass!
Every year, you go out of your way to make my birthday special. This year, I want to return the favor, and start by letting you know how much you mean to me. Happy Birthday to the best friend that I have ever had!
I hope the merriment of your special day reaches incredible heights!
An Amazing Card to Share | Free Images for a Friend's Birthday
Thinking of you on your birthday, and hoping that your heart is full of the same joy that you have brought to our friendship.
Wishing a dear friend, who is like family to me, a Happy Birthday and all the luck in the world!
Sending birthday wishes to a friend who makes even the dullest days brighter!
To a special friend on your birthday: May you always have good luck, and only experience true happiness!
Happy birthday to a friend who exemplifies courage!






Although we haven't been friends long, the time we have spent together means the world to me! Happy birthday to someone who only deserves the best!
Meeting you was life-changing. Being your friend has been my greatest pleasure. Best wishes for a sensational birthday!
May this day be a spectacular model for all of your birthdays to come!
In our friendship, we talk about things that matter. Nothing matters more today, than wishing you a birthday filled with more talks, laughter, and camaraderie!
No social gathering is complete without you, friend. This time, the festivity is for your birthday. I hope you have a good time!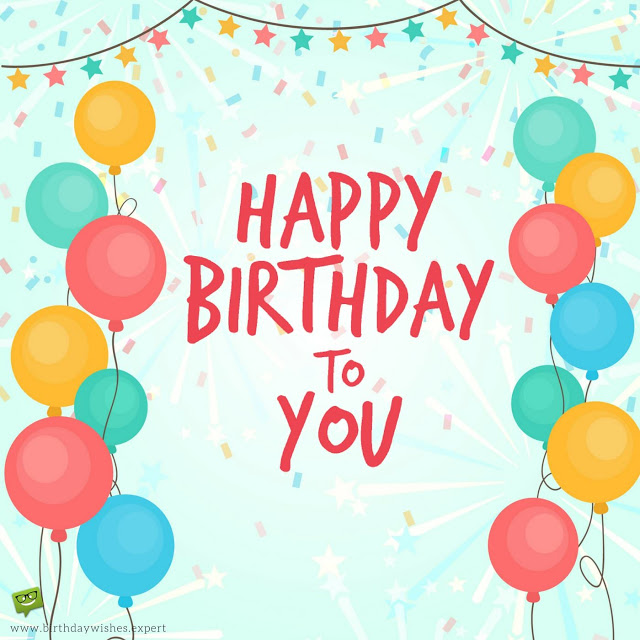 As your friend, I have observed how ambitious you are, and how you always look forward. These are vital parts of your personality! In this landmark of your life, I want to express a birthday wish for success in all of your ventures!
When I sit down and think deeply about all the amazing love you show to me, I am certain I would have never been able to have you in my life if God had put a price tag on you. Happy birthday, my dear friend.
Losing everything I possess would never near the pain of losing the friendship we have because it means the universe to me. Happy birthday.






Ever since we became friends, you have always put a smile on my face. On this outstanding day of yours, I wish you oceans of smiles and love. Enjoy every single moment of your Big Day.
In my eyes, you are just like the sun. Even though you are far away, the light of your friendship is shines brightly enough to brighten my day. Have a truly fun birthday.
Just like the ocean won't be an ocean without water, so also would I not be who I am without your presence in my life. Happy birthday.
In the same manner the water quenches thirst, so also do you quench all the fears in my life with your love. I am truly blessed to be loved by such a wonderful person like you. May your birthday be as gorgeous and magnificent as you are!
If my heart was a house, I would rent it out to you free of charge because I wouldn't want you living anywhere else. Thank you for blessing me with your amazing friendship. Happy birthday.
Funny Birthday Wishes for Friends
May your birthday be filled with reveries… and not that bad of a hangover, tomorrow.
Happy Birthday to the person most likely to give me bail money!
Happy Birthday! You are as old as you are wise
On your birthday, remember: You're as old as you feel. Better luck, next year!
Dinosaurs, the invention of fire, cave drawings; what marvelous things you saw growing up! Here's to another year of sights!
Nothing can take your place in my heart; not even fried chicken. And I really love my fried chicken more than anything in this world! Happy birthday.
Today, you officially become an Old Timer. No prayers or cries to Heaven can save you from that!
Do I need to get the fire department to help you quench the candles galore covering your cake? Happy birthday.
On your Big Day, I know you are worried about becoming older and developing new wrinkles, but you can take comfort in the fact that you haven't started looking like Keith Richards yet.
Happy birthday, dear friend. May you keep making boss moves wherever you go!
Are you having problems acting your age? You have never been this age before so why worry? Happy birthday.