We should never compromise in celebrating birthdays of those who are close to our heart! There should be a special treatment for people whom we love. Today, I'm sharing a collection of beautiful and unique birthday wishes for people you love! These happy birthday wishes are written with love and from my own heart!
Most Unique Happy Birthday Wishes
Birthday Wishes for Friends
From school to college to social media memes, you've always been a great partner! Wish you a very happy birthday dear friend! May all your wishes come true.
With each passing day, you become more special for me! Happy Birthday dear, have a great future ahead!
Making a hundred friends in a year is easy, but having a friend for 100 years is tough! You've always been there for me and I hope you would always be.. Happy Birthday my friend.






Life wasn't this easy and fun before I met you.. Thank you for making my life amazing. I'm so lucky to have a great friend like you! Wish you a very happy birthday!
Our friendship has seen many ups and downs but every time it has grown stronger and stronger! So glad to have a friend like you! Happy Birthday Dear..
Happy Birthday to the most amazing friend of the century!
People call you my friend but you're not just a friend but world for me. Many happy returns of the day!
May your birthday bring entertainment, awesomeness, fun, health and success to your life. Happy Birthday dear!
Birthday Wishes for Mother
Wishing a very happy birthday to the most beautiful women I've ever seen in my life. You mean everything for me mom! Love you from all my heart.
On your birthday, I was unable to find any catchy lines that can impress you. Do you know why? Because, there is no combination of 26 alphabets that can express you!
My mother is the greatest mother in this world! Wish you a very happy birthday supermom!
Happy birthday to ultra talented mother! You're the best cook, best mom, best lover of my dad and best person, most beautiful women I've every seen! Love you mom!
Dear mother, wish you the happiest birthday! May all your wishes come true (not that one in which you ask God to burn my mobile phone).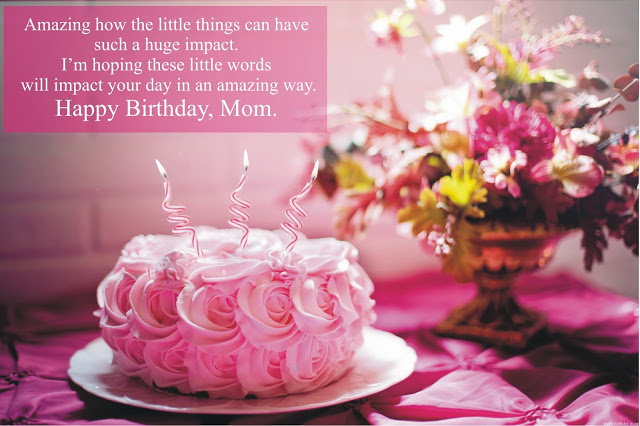 Life is so much amazing with you around! Happy birthday mother. May you live long..
Do you know who is always close to my heart? It's you mom! You're everything for me. I love you mom! Wish you a very happy birthday!
Happy Birthday Wishes for Father
World sees you as my father, but I see a good friend in you! Happy Birthday dear dad!
No matter how naughty and nasty things I did in my life but you always helped me in everything! It takes nothing to be a good person, but it takes everything to be a good parent! Thanks for everything and love you so much my daddy! Wish you a very happy birthday.






Dear father, I wish you a very happy birthday! Many many happy returns of the day may mother cook your favorite dish tonight lol!
Others do like spider man, batman, iron man, superman! But, I don't have interest in any, because my dad is my superhero and he is better than anyone else! Wish you a very happy birthday super dad.
Dear dad, wish you a very happy birthday and may this day bring you whatever you've dreamed of! Love you..
Happy Birthday Wishes for Girlfriend/Wife
Happy "Her Name" Day! This day is very special for me because God sent his beautiful angel to earth for me on this day! Love you babe!
Hey honey! Wish you a very lovely birthday. You complete me!
Years will change, people will change, places will change but my love for you will always be the same! Happy birthday gorgeous!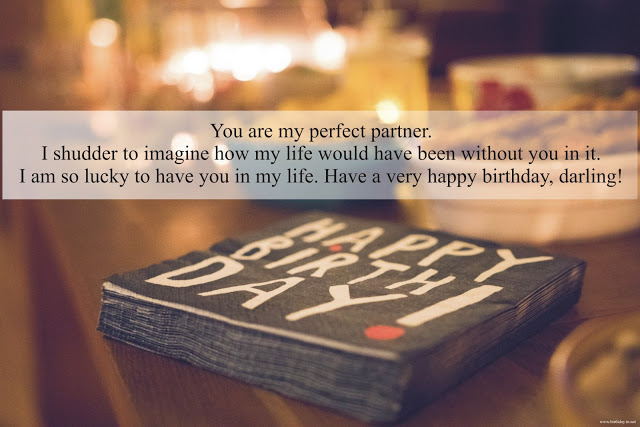 Happy birthday to the girl who is crazy, funny, angry, lovely, cute and innocent too! You're the complete package of awesomeness! Happy birthday my life.
You are my perfect partner. I shudder to imagine how my life would have been without you in it! I am so luck to have you in my life. Have a very happy birthday, Darling!
Adding more wishes soon.. Please bookmark this page and keep visiting! Thanks for your love guys.. <3