A Birthday has it's own important but making fun of friends gives some real entertainment and enjoyment! Because, making fun of a friend is the best part of life and it's the real thing in friendship! You should mind that if you do not make fun of your friend or your friend is not making fun of you than you're not real friends. 😉
Here are some hilariously Funny Birthday Wishes to send to your friends. Well, this couldn't be limited to friends only because you can send this funny birthday wishes to cousins or other family members like your little brother or sister too Or Maybe to your parents? Lol! Hope you don't get beaten.
Funny Birthday Wishes
For your birthday, I wanted to give you something that was both funny and charming, But then I remembered you already have me in your life.
Can't tell you how cute you'll look with all that cake on your face.
For the world, it's just an ordinary day, but for me, oh my friend! This is the best day of the year. Wishing you a happy and colorful birthday!
You can open your eyes; you will only find birthday candles on fire. Look behind you there is your gift, I was joking just wanted to give you birthday bombs.
I hope you forgive me for eating your lunch, I couldn't stop myself after all it was your birthday cake.
If anyone calls you old, hit them with your cane and throw your teeth at them! Happy birthday.
Don't think of it as getting older, think of it as becoming a classic.
Friendship is a bond between two human minds which will be stronger if cake is shared between them! Happy cake-eating day, my friend!
I was gonna make you a wine cake but now I am drunk this is just a cake.
On this day, the most beautiful heart was born. She is my best friend and I am proud of her.
A friend is one with whom I share happiness, but a best friend is one with whom I can share grief, too. Happy birthday to my best friend!
Happy birthday to my best friend with whom I have spent my best years. Here's to many more years to come!
Congratulations! You're the only person that I don't need a Facebook reminder to remember their birthday.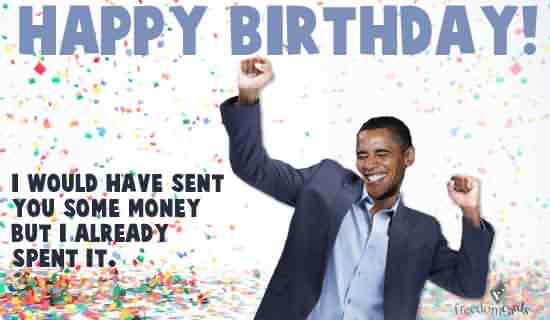 Dear Friend. Have you ever wondered why I've kept you around for so long? You know too many of my secrets. Happy Birthday!
On your birthday, don't worry about your age. Just count it in dog years. In your case, that would be… still pretty darn old!
One day sky was crying. I asked him why are you crying today. He told me i have lost my beautiful star. It was a day when you were born. HAPPY BIRTHDAY Cutie
After all these years, you know just the buttons to push to turn me on or drive me crazy. Have a great birthday
I actually think you are getting younger with each candle you blow. Your charm never ceases to amaze me. Happy Birthday.
Funny Birthday Wishes for Best Friend
Is it getting hotter in here, or is it just all the candles on your cake?
It has been scientifically proven that too many birthdays will kill you.
It is older, but not better! Happy Birthday!
Napoleon must have been in command since you were separated from your mother.
It's okay to light the candles on your birthday cake now; I've already alerted the fire department.
Jack Benny said, "Age is strictly a case of mind over matter. If you don't mind, it doesn't matter." But in your case, I think it matters; it matters a LOT!
Like many women my age, I am 28 years old.
Looking fifty is great – if you're sixty.
May you live as long as you want to, and want to as long as you live.
May you live to be old and toothless.
Men age like wine, women age like cheese.
My birthday gift to you is the call to the fire department when you blow out your candles. You're welcome!
My friend got me a fossil. It reminded me of someone who has a birthday today. Three guesses who!
On your birthday, here are some words of wisdom: smile while you still have teeth! Congratulations!