Friends are life, friends are love, friends are everything and if it's a birthday of a friend and you do not wish them than it is going to be the most dangerous! So, Wish your best friend a very happy birthday by choosing a special birthday message for your best friend from below!
Birthday Wishes for Friend
Whether you enjoy walking through Hallmark, looking inside all of the birthday cards to find the right one, prefer to send an e-Card to your friend on his or her special day, or even like making your own, there are many different ways you can make a message that is just the right to wish well for your friend. Here are some ideas to get you started.
Birthdays come around every year, but friends like you only come once in a lifetime. I'm so glad you came into my life. Best wishes on your special day.
You are a true friend, so please don't change ever! Happy Birthday, and may every wish you have come true!
For many people, the word friend is just a sequence of letters. For me, it is the source of happiness and strength because of you. Happy Birthday, buddy!
It is hard to believe so many years have already passed. I am glad we've been friends for so long. Happy Birthday to the best!
With a friend like you by my side I feel like I can take on whatever challenges life throws at me. Happy Birthday!
The passing of time didn't change you. You remained the most beautiful person I ever known. Happy birthday my dear friend!
By your examples, you have shown us goodness and light and truth. I know you will continue to be a shining example as you face another year. Thank you for being you, and happy birthday, dear one.
Birthday Wishes to a Friend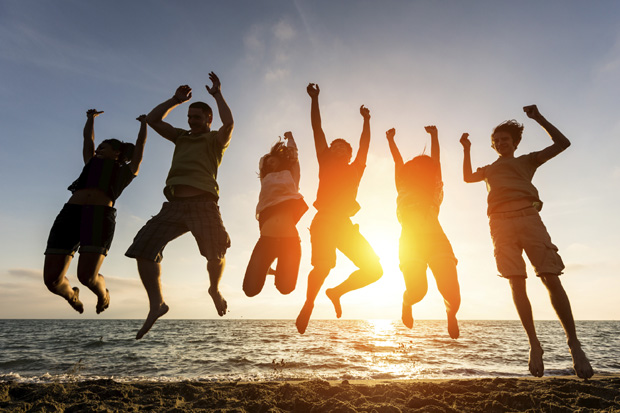 Because I have a friend like you, every day feels like a holiday. I can't wait to celebrate your birthday like it's the most important day of the year!
Your birthday gives all the people whose lives you've improved, a designated day to tell you how happy we are that you entered the world on this day.
May we spend another hundred birthdays together, each one better than the last.
May each year be another year to see the beauty of what you've done in this world.
May every day for the rest of your life bring you happiness.
No matter what happens, always lean on those dearest to you.
Every year with you is another beautiful blessing God gives me.
Having you as a friend is my every day gift; let me be your gift today.
Wishing you the loveliest morning, noon and night on your special day.
May you have tons of happiness and joy on your birthday. Happy Birthday buddy!
May you find pleasure everywhere, and may every moment today make you smile.
Hope your day is filled with laughter, giggles, chuckles, guffaws and chortles.
May the words of love people say bring a smile for you today.
Many happy returns, you're a jolly good fellow, auld lang syne and all that stuff.
May well wishes, fun, gifts, cake, puppies, rainbows and everything nice come to you today.
May your day be an unforgettably momentous occasion that people talk about for years.
Birthday Wishes for Best Friend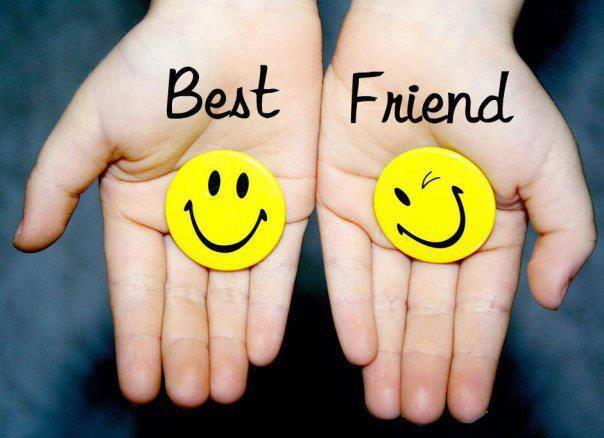 I will sing Happy Birthday to you so much you'll wish you'd never been born.
May your cake be sweet, your presents be expensive and your day be wonderful.
If your cake is dry and your presents wrapped in newspaper, you still have ME!
Quick, you may wanna blow out your candles because I think I used dynamite.
I wish we were siblings; then I'd annoy you morning through night singing the birthday song.
We are SO best friends; I've been singing for hours and haven't gotten killed yet.
It's your day to be spoiled, so if I see you touching the dishes I'll punch you.
I'm so thankful I found a friend like you! May every candle, star and wishbone you wish on bring you luck in everything.
Friend, may these heartfelt Birthday wishes remind you of just how important you are in my life. Have a wonderful day!
May your day be as happy as you make me as a best friend.
Wish you a very glorious and a very bright life ahead, may your life be full of massive success and may joys brighten the ways of your life with love and care, a day full of love a very happy birthday.
With us crazies as best friends, I'm surprised we've survived this long! Happy Birthday buddy!
Today is the beginning of something great: another year with you. Our friendship is made of gold and it will stay precious for ever.
May your day be filled with plenty of building, breaking, shooting and eating (guy)
May your day be filled with plenty of butterflies, sunsets, puppies and chocolate (girl).
Don't let any frown, rude word or cloud dampen your day today.
On my birthday, I wished and got you! A true friend; hope your wish is just as wonderful.
May your deepest and wildest dreams come true today and every day.
May each candle, smile and "Happy Birthday" be a sign of good things still to come.
These were some of the latest and exclusive handpicked collection of Birthday Wishes for Friend! Wish a Very Happy Birthday to your friend.