So, you're looking forward for a unique cake for your buddy? But, you hate them too much that you want to ruin their birthday with some disgusting stuff or some nasty looking cake that is so bad to look at. Well, than this Pimple Cake might be the best choice.
If you are a Malaysian than The Cakescape is the place you could visit and get these kind of cakes made easily. Also you can get these cake made in your nearest bakery too. These cakes do look like a face and have poppable pimples on them. Pimples are so realistic that they can cause discomfort to people attending your friend's birthday party.
Well, you can also try this creepy trick at your little sister's birthday party? Have a look at this video.
The Cakescape told Mashable it has sold about 20 of these cakes over the last year, and that sales are on the rise. Their rising popularity is attributed mostly to their gimmicky nature, but there are probably some freaks out there who'd genuinely get down with this cake.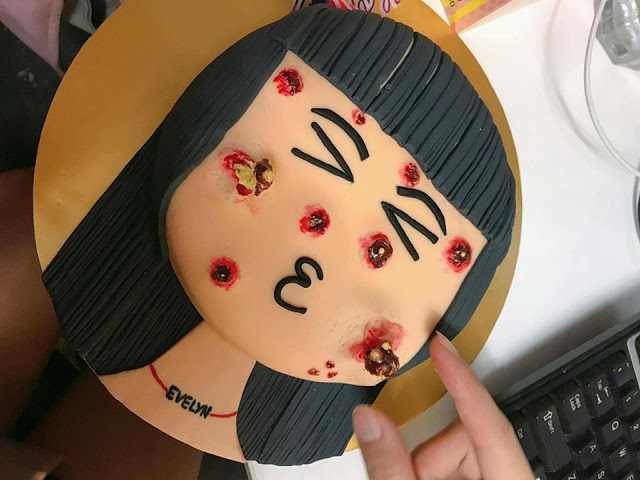 These cakes can also be customized with a nameplate necklace. The Pimple Cake market is skyrocketing over the past couple years. Well, why shouldn't? They're creepy and might become a hilarious way to ruin someone's special day.